Data Center DataDock, France (Strasbourg)
Data Center DataDock, France (Strasbourg)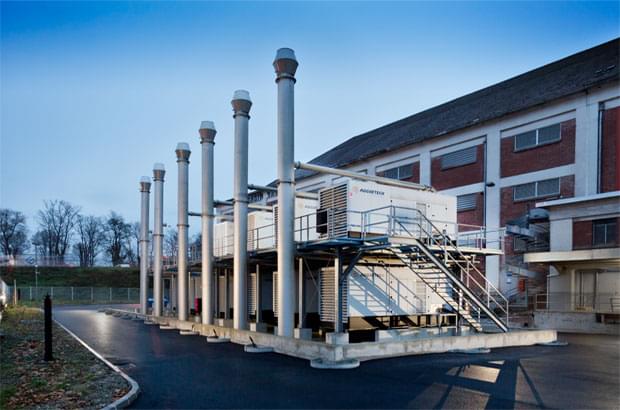 DataDock has first became operational in 2010. With the integration of a unique well cooling into the data center concept, energy consumption at DataDock can be kept so low that it has been acclaimed the greenest data center in Europe.
Data center is highly modern and guarantee the best protection of your data through comprehensive security concepts - including early fire detection, 24/7 controls by personnel and cameras, tight access restrictions and much more.
Data Center Specifications
Fully redundant MPLS ring structure with a total capacity of 550 Gbit/s;
Backbone connects the data center on one path directly with Frankfurt, as well as on another redundant path over Paris and Brussels;
Electrical supply: Transformers, low-voltage mains distribution, UPS components and generators each with n+1 or 2n+1 redundancies;
Cooling: Well systems, pumps and cooling circuits each with n+1 or 2n+1 redundancies;
Auditing: Highest attainable rating of five stars in 2013 from Datacenter Star Audit (DCSA), TÜV certified according to ISO 27001.
Core backbone Frankfurt-Strasbourg: 100 Gbit, Deutsche Telekom: 17x 10Gbit; Level(3): 10x 10Gbit; TeliaSonera: 8x 10Gbit; Cogent: 5x 10Gbit; Telefónica: 3x 10Gbit; DE-CIX: 6 x 10Gbit, ECIX: 6 x 10 Gbit.